En composant cette série de portraits, j'ai voulu montrer ce qu'est la vraie nudité pour moi : l'abandon du rôle. Toute la nudité de l'homme est là. Crue. Véritable. Pas quand il déshabille son corps ; quand il retire ses oripeaux face au miroir. Mes clowns ne sont pas des clowns. D'abord, ils ne sont pas drôles. Ils ne font pas rire, ils ne font pas peur non plus. Ils n'ont pas vocation à terroriser la part d'enfance tellement présente en chacun de nous. La Mascarade est une réflexion sur le masque que nous nous composons quotidiennement avant de sortir de notre loge et jouer au grand spectacle de la vie. A la grande mascarade, nous sommes tous de grands maquilleurs. Nous construisons patiemment l'image de notre (nos) personnage(s). Petit à petit. Touche par touche. Ils ne sont pas tous de grands alibis, parfois juste de petits accommodements avec la réalité. Nous prenons donc soins tous les matins de nous couvrir de notre carapace la plus parfaite. Le monde entier autour de nous, notre famille, nos amis, notre communauté, chacun nous pousse à porter cet accoutrement. Parce que nous cherchons à être aimés ; il nous faut être intégrés, respectés, reconnus. Nous existons par les applaudissements que nous déclenchons, les rires que nous provoquons, les « likes » que nous engrangeons. Mais quand le masque prend le pas sur l'être, d'un éclat de rire du masque de clown l'on se retrouve prisonnier d'un masque de fer. Tout comme pour Dorian Gray qui restait jeune et beau, le tableau, lui, vieillit, noircit. Un jour, le masque tombe. Et l'être profond nous rattrape.
Je décide de déchirer ici le rideau des convenances et présente les gens sur le point d'ôter leur maquillage : le regard un peu flou après une longue journée de représentation. Je propose de dépasser nos apparences pour voir ce qui se cache derrière. Et dans cette mascarade, les masques ne sont pas complexes. 
Ce sont les personnages qui le sont. ​​​​​​​
By shooting this series of portraits, I want to show what true nudity is for me: the abandonment of all roles. Removing one's rags in the mirror is not the act of undressing his body. Instead, everyman's nakedness is exposed, raw and true. 
My clowns are also not clowns as we know them. First, they are not funny. They do not laugh, but nor are they frightening either. They are not intended to terrorize the part of childhood, so present in all of us. Rather, this masquerade is a reflection of the mask that we compose for ourselves each day, before we leave our boxes and perform our roles in the spectacle of life. 
At the great masquerade, we're all makeup artists. We patiently build the image of our character(s), step by step, key by key. They are not all great alibis, but sometimes just small compromises with reality. We take care so every morning we cover our most perfect shell. The world around us, our family, our friends, our community--everyone pushes us to wear these outfits. 
Because we seek to be loved, we must be integrated, respected and recognized. We are fed by the applause that we trigger, the laughs that we cause and the "likes" that we have achieved. But when a mask takes over the being, from a burst of laughter of the clown mask, you find yourself trapped in an iron mask. Like Dorian Gray remained young and beautiful, the painting gets old and blacken. One day, the mask falls. And the hidden deeper-being shows up. 
I decided to rip off the curtain of decorum, and present people about to peel off their makeup, with their eyes a little fuzzy after a long day of performance. I propose to go beyond our appearances to see what lies behind, and we find in this masquerade, masks are not as complex as the characters behind them.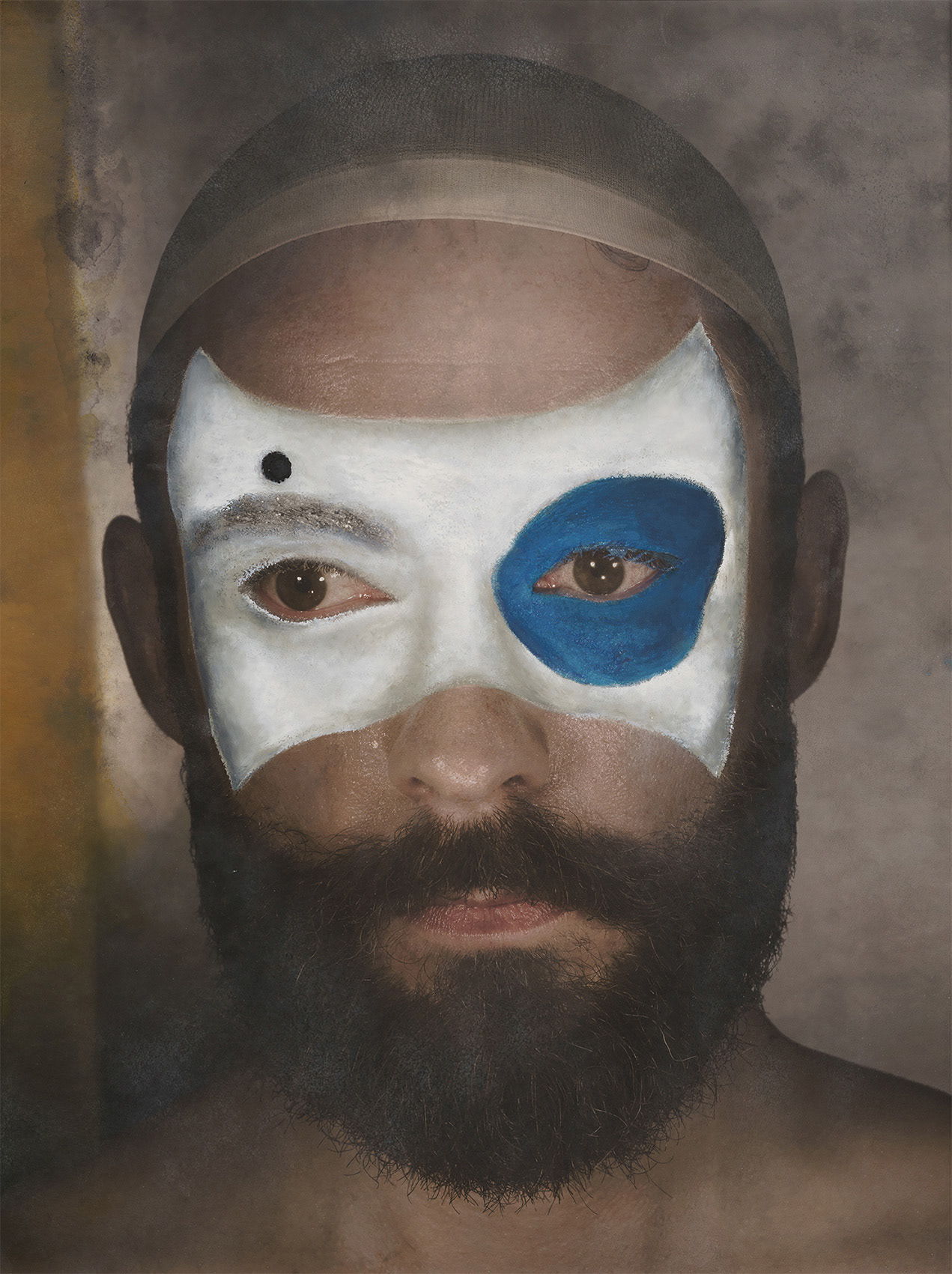 Materials:
Acrylic paint, oil pastel, fine art print 
Size:
60 x 80 cm / 23,6 x 31,5  in
Acrylic wash and oil pastel on fine art print.(hahnemühle william turner)
Lavis acrylique et pastel à l'huile sur tirage fine art.(hahnemühle william turner)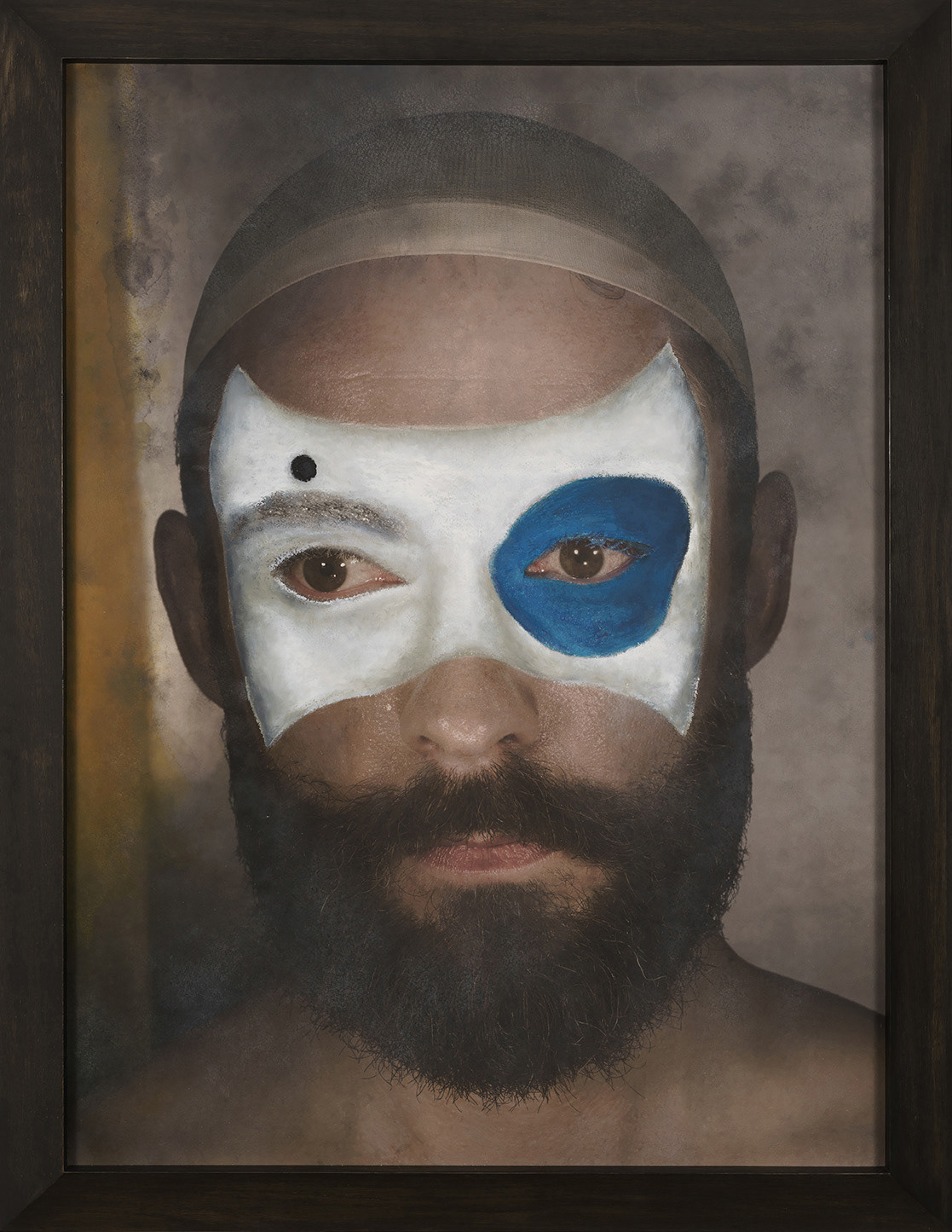 Materials:
Acrylic paint, oil pastel, fine art print 
Size:
60 x 80 cm / 23,6 x 31,5  in
DESCRIPTION: 
Acrylic wash and oil pastel on fine art print.(hahnemühle william turner)
Lavis acrylique et pastel à l'huile sur tirage fine art.(hahnemühle william turner)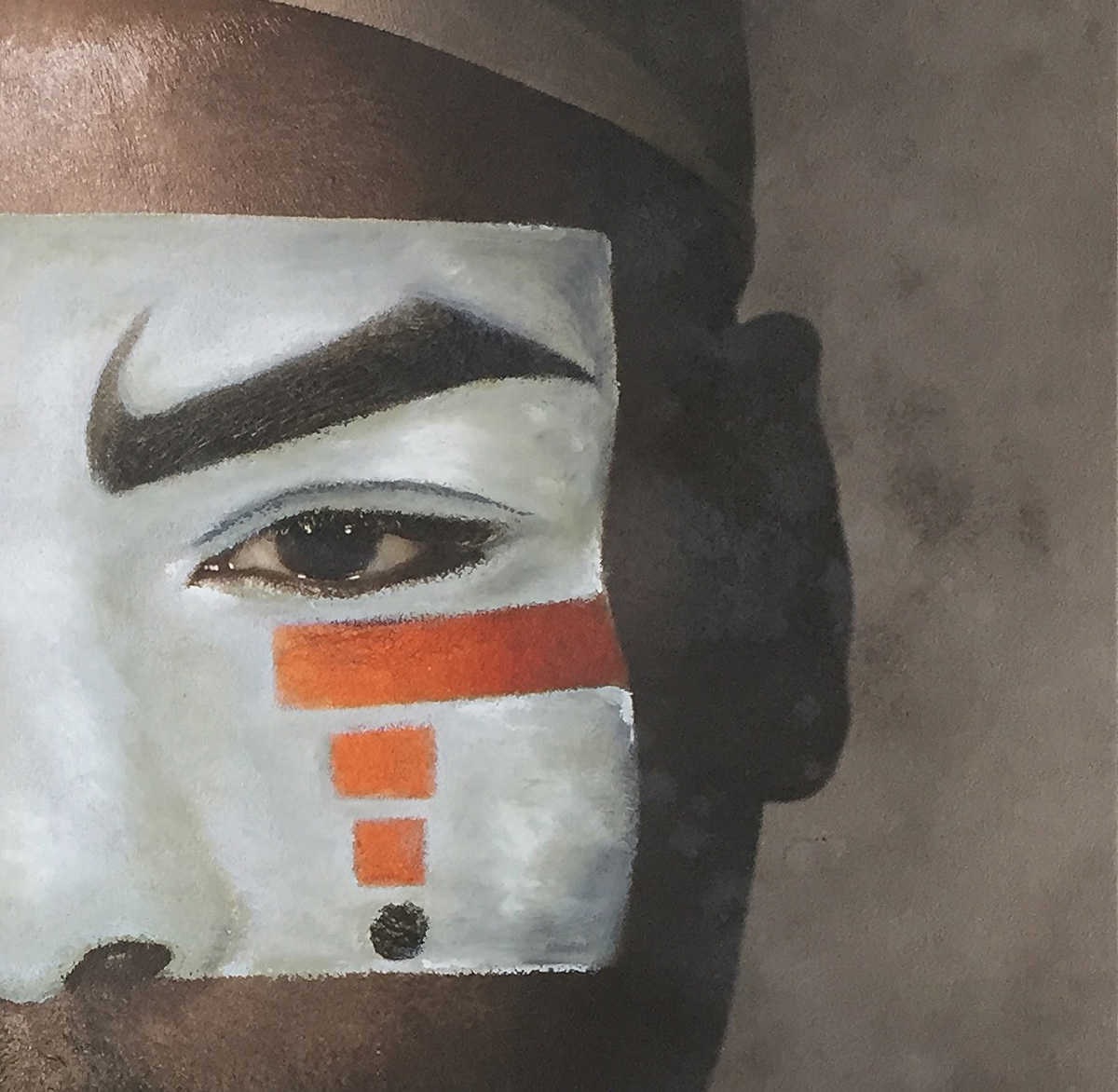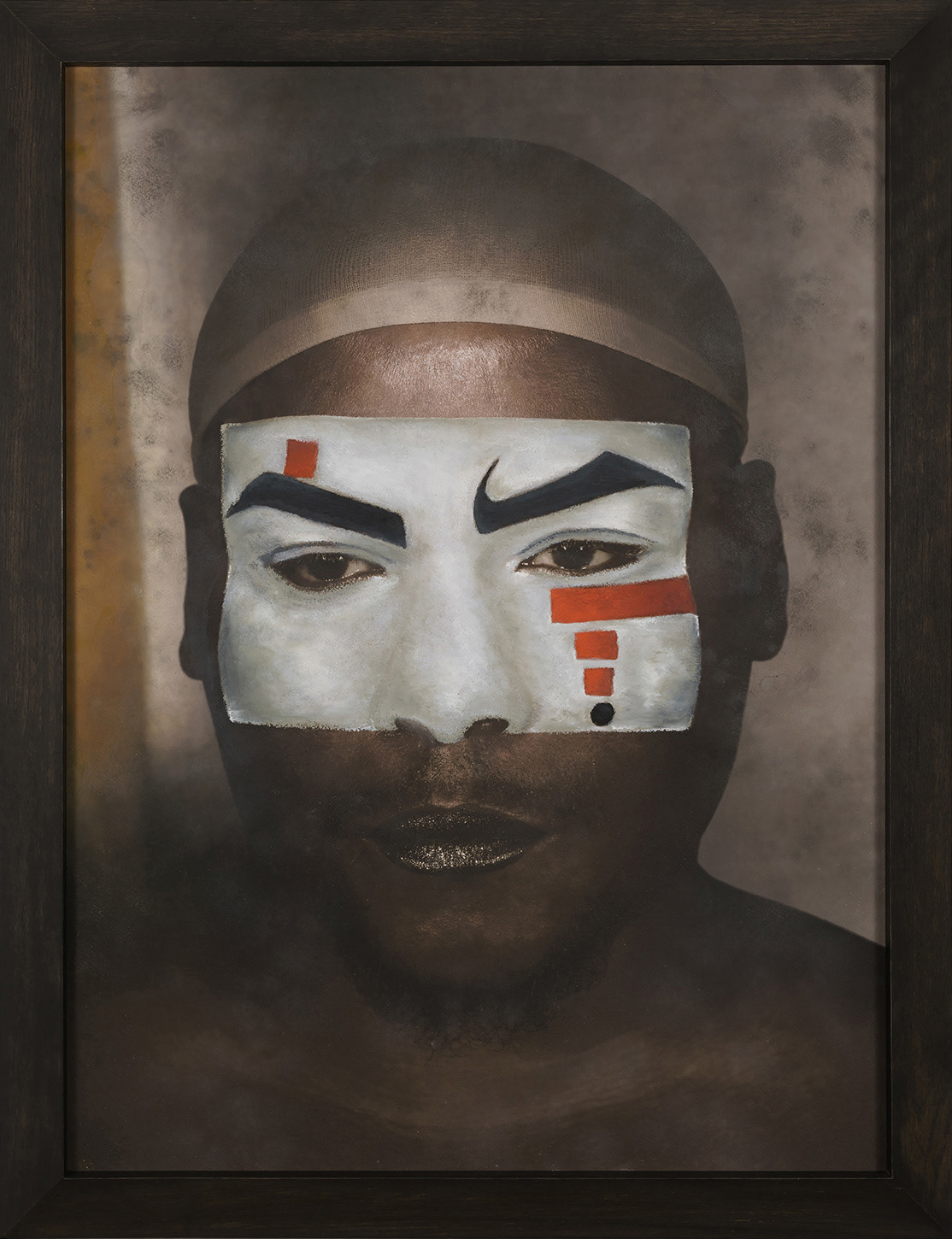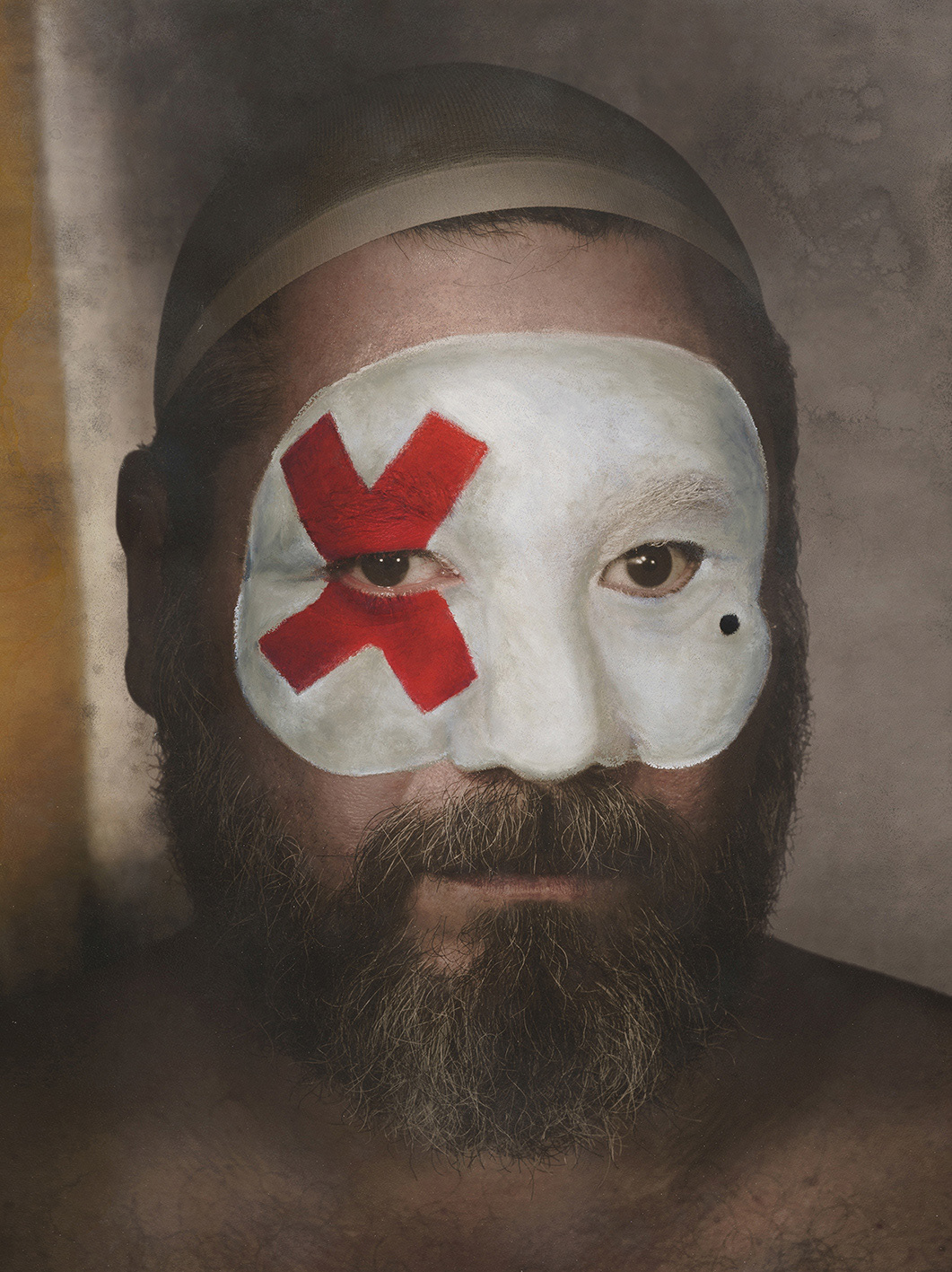 Materials
: Acrylic paint, oil pastel, fine art print 
Size
: 60 x 80 cm / 23,6 x 31,5  in
DESCRIPTION: 
Acrylic wash and oil pastel on fine art print.(hahnemühle william turner)
Lavis acrylique et pastel à l'huile sur tirage fine art.(hahnemühle william turner)